One of our many specialties at Stamford Garage doors and Gates, is repair service. We provide repair service for overhead garage doors from all brands In Stamford, including garages from Amarr doors, Wayne Dalton garage, Clopay garages and more. Whether it is a residential garage in Stamford CT, or commercial garage door repair in Stamford, we can provide you with the solution. Our garage door technicians in Stamford CT are insured, well trained and experienced, who performed hundreds of repair jobs, and will always leave our customers with the feeling that made us one of the leading garage doors companies in Stamford CT.
Same day garage repair Stamford CT
We always say – Why should you wait? If there is a garage repair company in Stamford that offer same day garage repairs in Fairfield County, and you need someone to fix your garage ASAP, you just found what you are looking for. We offer same day, and emergency repairs for all garages in Stamford CT.
If you are looking for a reliable and responsible garage company, to fix your garage door, or for any kind of garage door service, you are in right place! We offer a same day garage door repair service in Stamford Connecticut, for all kinds of overhead garage doors. From broken spring repair, to garage opener repair, we can do it. We fix garage doors from all brands and makers in Stamford, and there was never a job we could not do, whether it is to fix a garage door or install a new garage.
From residential garage door repair, through maintenance service, to commercial services, we are the answer for all your garage doors needs in Stamford. Our reputation build from hundreds of satisfied customers, who can testify, that when it comes to garage door service in Stamford Connecticut – to work with us will be the right decision.
Video about garage door Repair Stamford
Overhead Garage Repair Stamford CT
No matter if you are located in Stamford, if you own a garage doors in Greenwich, or a rolling gate in NYC, We highly recommend that you provide your door with a maintenance service at least every 6 months, because a maintenance is what help the garage door to work in a perfect way for many years. Do not wait until it is too late, and until the door stop working, because at that point it will cost you much more time and money.
A garage maintenance job is not complicated, and can be done by any garage door contractor in Stamford, which beside lubricating the door, he will also inspect it and check if there are broken or lose parts, that need attention. To read more, please read this article about garage door maintenance in Stamford CT.
Will lubricating the door fix the problem?
We are often receiving calls from customers in Stamford who tell us that they have lubricated the door following the orders, but their garage is still not working like it worked in the past. And to that we have one explanation: If your garage door in Stamford need repairs, lubricating it will not help. The lubrication is just a part of a garage maintenance, and if there is a problem, like a broken part or damage to the garage, you can lubricate it for hours, but it will not change the fact that the door is going to need a repair first. With our same day garage door maintenance service in Stamford, we can take care of the door today.
Broken Spring Repair Stamford CT
One of the common problems, that can stop a garage door in Stamford from operating properly, is a broken or damaged spring. A broken spring does not mean that it is time to replace the door and install a new overhead garage door. It only means that it is time to replace the snapped spring, which usually isn't a complicated job, as long as it is being done by a professional technician. We fix and replace if necessary all types of garage spring in Stamford, including commercial torsion springs and extension.
Whether you overhead door in Stamford CT is working with torsion spring system, or extension spring system, whether it is a residential garage in Stamford, or a commercial garage in Greenwich, never use a garage door with a broken spring. The garage springs, which are under a lot of tension, are the power that assist us to open and close the door, and when they are correctly adjust, they make even the heaviest doors in Stamford to fill like a feather.
But if the spring snapped, and the door need to work with only one spring, or with no springs at all in some cases, it is unbalanced and dangerous, and beside creating bigger damage, you will put yourself, and all the people who use the door at risk.
We offer same day spring repair in Stamford, and since we carry all the parts with us, such as torsion and extension springs, we will probably can repair your overhead garage in door Stamford CT today.
After many years of servicing garages in Stamford, and fixing countless amount of springs, we know which ones are the most popular springs, so we carry many of them with us. When we arrive to repair a spring in Stamford CT, we most likely to have the spring in our track and repair it on the spot. And by doing so, we allow you to get your garage repaired again and working in no time, since fixing broken garage doors in Stamford is what we do.
Extension springs and safety cables
If your overhead door in Stamford CT is moving with the help of extension springs, (Click to learn whether it is torsion or extension spring system) make sure that it is equipped with safety cables. To locate the safety cables, go to you overhead door and look at the springs (Only with extension springs). You should see a steel cable that entering from one end of the spring and coming out from the other side. If you do not see them, install them, or contact a garage door repair company is Stamford to perform the installation for you.
Note: Do not mistakenly consider the cables which surround the pulleys as safety cables, since those cables are part of the overhead door mechanism, and they are crucial for the movement of your garage door, whether it is in Stamford CT or someplace else.
Your door may work perfectly without the safety cables, since they are only there for safety and have nothing to do with the way the overhead door operate, but they have a lot to do with the safety in case the spring will snap one day. Just think that they will come (And it will) that the spring will snap, it can happen when the garage is empty, and then the possible damage will be only to the door; but it can also happen when your car, or yourself may be inside the garage, and when a spring which is under a lot of tension snap, it is something that you do not want to witness or be next to it when it is happening. If there are no safety cables installed, contact a garage repairman in Stamford to perform the installation for you.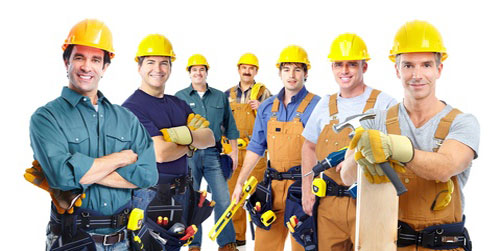 Opener Repair Stamford CT
Every garage door or gate opener Stamford CT, that was correctly installed, by a professional installer, should work with no problems for many years, and for that matter, it doesn't really change anything if it is an overhead door in Greenwich, or a garage door in New York.  There are many kinds of openers manufactures in Stamford CT, and there are many types of garage openers, and each one will claim to have the best garage door opener in Stamford CT, and that you should choose them as your next opener in Stamford. We are not here to decide which garage opener supplier is is the best Stamford, and which one will last longer before need repairs, but we can tell you that if you will invest money in a good opener, you will be able to enjoy a smooth and quiet working garage door for many years.
Opener Repair Stamford
Many times, when your garage door in Stamford stop working and it looks like the opener is not working, it is actually due to a different problem such as a broken spring or another problem with the door itself. You need to understand that the opener is only in charge of 5% of the lifting power, when the spring system is doing the rest. So if the spring snapped, or if you did not maintain your door and lubricate it, the opener may not be able to open the door, and to you it may seem like there is something wrong with the motor itself.
An experienced garage technician, like the technicians of Stamford Garage Doors And Gates or another garage door supplier in Stamford, can locate the problem and address it directly. You will be surprised to know how garage door services in Stamford may end with a repair which is totally different than what the customer described.
So if you are located in Stamford, and experiencing troubles with your garage opener, do not run and purchase a new opener, just so after the installation you will discover that the problem remain. You may want to consider using the services of a pro, who can locate the exact problem and address it directly.
Safety sensors repair Stamford CT
The safety sensors can be annoying, since they can be the reason for many garage door troubleshooting need, and many of the service calls we receive form garage door customers in Stamford are about a safety sensor issue when the door just seem to refuse to close all the way. But although they can be the cause for a lot of troubles (When they are installed by an amateur, or when someone accidently push them), you should never move them or consider using the door automatically with no safety sensors.
By federal law, every overhead door, in Stamford or not, that work with an electric opener should include a reversing safety feature such as the safety sensors. As you can see, this is not an option, and installing a garage door motor with no safety sensors is against the law. If you are installing a new opener in Stamford by doing it yourself, or using the services of a garage door company, make sure that you install safety sensors, and that it is being done the right way. Click To learn what the right and safe way to install garage safety sensors is.
The safety sensors are installed at the bottom of the door, near the tracks, on each side. And if someone or something will cross the entrance when the door is in movement to close, the safety sensors will detect that something is blocking it, and they will tell the motor to stop closing and to reverse to open position.  Even if there is nothing blocking the door's way, but the safety sensors are not aligned, or if they are discounted, the opener will not close the door. Only once the safety sensor "tell" the opener that the path is clear, and there is no risk closing the garage, the opener will close the door.
Stamford Garage Doors And Gates offer same day garage safety sensors repair and installation in Stamford. We carry safety sensors for different garage openers such as Lift master, Genie and others.
Safety sensors troubleshooting
If the sensors are not aligned, if one of the sensors fell from its place, if the wire is cut or if the sensor broke, the door won't close. In that case you can call a garage door company in Stamford to come and fix the problem, or you can try and fix the problem by checking the sensors and locate the reason for the problem.
Each opener manufacture in Stamford offer different ways to solve safety sensors problems, and by following the instructions can help you solve the problem. If you would like us to send someone to inspect the door and repair the safety sensors for you, whether it is an overhead door in Huntington New York or in Stamford, please contact us for a same day garage repair in Stamford.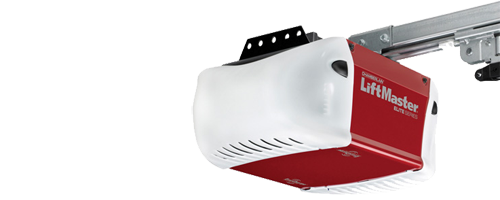 Do it yourself overhead door repair
If you prefer to try and repair your garage by yourself, instead of using a garage company in Stamford, there are many things you should know. And we will go over some of them. The most important thing is to never ignore the safety recommendations, and remember that no repair, whether it is a garage opener repair, or torsion spring replacement, worth your safety and the safety of your family.
But we would like to help you by pointing to some safety issues that you may face during the DIY repair:
Use the right parts for your door: The garage door springs in Stamford may all look the same to you, and you may think that if the spring look the same it may work for me. But, every overhead door need the right spring in order to make it work right. If you will use the wrong spring the door won't work, and it will be dangerous. The same goes for any other garage door part. Make sure that you locate a garage supplier in Stamford CT who can provide you with the right springs.

Use the right tools: There are certain tools which were created for garage door repair tasks, such as torsion sticks for torsion springs. If you do not have torsion sticks, and you will try and replace or put tension on a torsion spring with the wrong tool, you will put yourself in risk of getting injured. Look for a place in Stamford that can sell or you can rent the tools which are needed for the job.

Know the overhead door mechanism: The door that you saw on You Tube may be different from your door in many ways. If you are not sure what you are doing stop the repair. We are used to a garage door that work all the time, but what we do not know is how much force may be on the garage door and its parts.

Safety before everything: Nothing worth that you will get injured, or put someone from your family at risk. Make sure that you are ready for the repair, that you have the right tools, and that you know what you are about to do. If you are not sure, contact a garage specialist in Stamford CT to assist you.
Emergency Garage Repairs Stamford
There is never good timing for something to break or stop working, and a stuck garage door, whether in Stamford or somewhere else is no different. It can happen when your car is inside the garage and the door simply refuse to open, and it can happen when the door is open, and you can't lock it. But there is no need to worry. You won't have to wait until the next day to get a technician in Stamford to fix the garage and take your car out, and you won't have to stay with your garage open the whole night. With our emergency garage doors repair in Stamford, we will send someone to help you today. All you need to do is to contact us, and we will fix your garage door.
Since we are located in Fairfield County, you are local to us, and we can sometime be there within an hour. So you do not have to wait till we will have time in our schedule, and you do not need to worry what to do until we will fix the door. Stamford Garage Doors And Gates will be there at your convenience, and will take care of the problem.
For same day Overhead door repair in Stamford
Call: 203-208-7144


Our garage doors repair service include: 

24/7 emergency garage service Stamford.
Garage door repair service for all models.
Free phone consultation.
Fair prices for every job - Repair or installation.
Experienced technicians, who performed hundreds of garage doors projects in Stamford CT.
High quality garage doors parts designed for the American standard.
Broken spring repair Stamford CT.
Overhead garage door safety sensors repair/replacement.
Out of track garage door repair in Stamford.
Panel replacement and repair Stamford.
Opener repair Stamford.
Overhead garage door Hinge replacement.
For Garage Door Repair in Stamford CT
Call: (203) 208-7144